Thank you for thinking of us! As of March 31, 2020 our physical store and this online catalog will be closed to customers. You can order from us online here, and get your books shipped straight to your home! The direct-to-home site will require a new username and password, but will also provide a 10% discount on your purchases. Your support is incredibly important to us and we will be hard at work recommending great titles for you on our online store and social media. Please stay safe, and happy reading!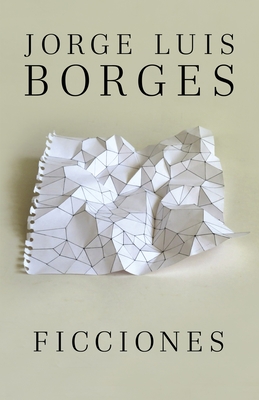 Description
---
"Pensé en un laberinto de laberintos, en un sinuoso laberinto creciente que abarcara el pasado y el porvenir y que implicara de algún modo los astros". —Jorge Luis Borges
 
Ficciones es quizá el libro más reconocido de Jorge Luis Borges, compuesto por los libros El jardín de senderos que se bifurcan y Artificios, ambos considerados piezas fundamentales del universo borgiano. Entre los cuentos que aquí se reúnen hay algunos de corte policial como "La muerte y la brújula", la historia de un  detective que investiga el asesinato de un rabino; otros sobre libros imaginarios como "Tlön, Uqbar, Orbis Tertius", una extraordinaria reflexión sobre la literatura y su influencia en el mundo físico;  y muchos pertenecientes al género fantástico como "El Sur", acaso su mejor relato, en palabras del mismo autor.

Fascinante y sorprendente, Ficciones le brinda al lector un mundo de reflexiones sobre las convenciones de lectura y el modo de entender la realidad.
About the Author
---
Jorge Luis Borges nació en 1899 en Buenos Aires. En 1914 se mudó con su familia a Suiza y vivió también en España, donde comenzó a publicar en distintas revistas literarias. En 1921, de regreso en Buenos Aires, participó activamente de la vida cultural del momento; fundó las revistas Prisma y Proa, y firmó el primer manifiesto ultraísta. En 1923 publicó su libro de poesía Fervor de Buenos Aires y en 1935, Historia universal de la infamia. En las décadas siguientes, su obra crece: publica diversos libros de poesía, cuento y ensayo, así como numerosos trabajos en colaboración. Fue presidente de la Sociedad Argentina de Escritores, director de la Biblioteca Nacional, miembro de la Academia Argentina de Letras, profesor universitario y conferencista. Entre los premios que obtuvo, cabe destacar el Premio Nacional de Literatura, el Formentor y el Cervantes. Considerado uno de los más importantes autores en lengua hispana de todos los tiempos, recibió el título de doctor honoris causa de las universidades de Columbia, Yale, Oxford, Michigan, Santiago de Chile, La Sorbona y Harvard. Falleció en Ginebra en 1986.
Praise For…
---
"Probablemente el mayor escritor que haya nacido en Latinoamérica". —Roberto Bolaño