La casa de los espiritus: The House of the Spirits - Spanish-language Edition (Paperback)
Thank you for thinking of us! As of March 31, 2020 our physical store and this online catalog will be closed to customers. You can order from us online here, and get your books shipped straight to your home! The direct-to-home site will require a new username and password, but will also provide a 10% discount on your purchases. Your support is incredibly important to us and we will be hard at work recommending great titles for you on our online store and social media. Please stay safe, and happy reading!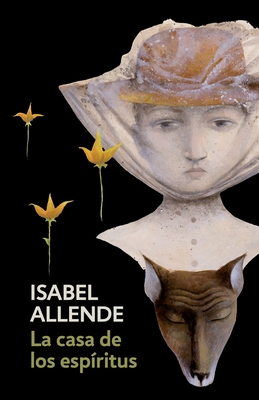 Not available
Backordered / Pedido Pendiente
Description
---
La casa de los espíritus narra la saga familiar de los Trueba, desde principios del siglo XX hasta nuestra época. Magistralmente ambientada en algún lugar de América Latina, la novela sigue paso a paso el dramático y extravagante destino de unos personajes atrapados en un entorno sorprendente y exótico. Una novela de impecable pulso estilístico y aguda lucidez histórica y social.
About the Author
---
Isabel Allende nació en Perú donde su padre era diplomático chileno. Vivió en Chile entre 1945 y 1975, con largas temporadas de residencia en otros lugares, en Venezuela hasta 1988 y, a partir de entonces, en California. Inició su carrera literaria en el periodismo en Chile y en Venezuela. Su primera novela, La casa de los espíritus, se convirtió en uno de los títulos míticos de la literatura latinoamericana. A ella le siguieron otros muchos, todos los cuales han sido éxitos internacionales. Su obra ha sido traducida a treinta y cinco idiomas. En 2010, fue galardonada con el Premio Nacional de Literatura de Chile, y en 2012, con el Premio Hans Christian Andersen de Literatura por su trilogía El Águila y el Jaguar.
Praise For…
---
"Un relato seductor, a veces mágico… Esta narrativa tumultuosa de rebelión y amor, que abarca tres generaciones, es una alegoría en la cual cada familia puede reconocer algo de sí misma". —Wall Street Journal
 
"Un romance tan extenso como regocijador". —Newsweek
 
"Emocionante y ponderosa… La casa de los espíritus está repleta de mujeres maravillosas e inolvidables, que confieren una dimensión especial al libro". —Christian Science Monitor
 
"Allende...combina ficción, periodismo y un sentido de lo mágico, en una épica que la coloca entre los escritores más inspirados del mundo latino". —San Diego Tribune
 
"Espléndido… Un éxito inusitado —un libro sobre una familia y un país, que es a la vez un libro sobre nuestro mundo y el mundo contenido en un libro". —Cosmopolitan