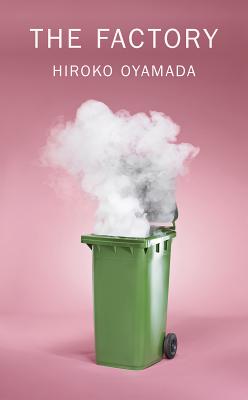 $13.95
On Our Shelves Now / En Nuestros Estantes Ahora
Description
---
The English-language debut of Hiroko Oyamada—one of the most powerfully strange young voices in Japan
In an unnamed Japanese city, three seemingly normal and unrelated characters find work at a sprawling industrial factory. They each focus intently on their specific jobs: one studies moss, one shreds paper, and the other proofreads incomprehensible documents. Life in the factory has its own logic and momentum, and, eventually, the factory slowly expands and begins to take over everything, enveloping these poor workers. The very margins of reality seem to be dissolving: all forms of life capriciously evolve, strange creatures begin to appear… After a while—it could be weeks or years—the workers don't even have the ability to ask themselves: where does the factory end and the rest of the world begin?
        Told in three alternating first-person narratives,
The Factory
casts a vivid—if sometimes surreal—portrait of the absurdity and meaninglessness of modern life. With hints of Kafka and unexpected moments of creeping humor, Hiroko Oyamada is one of the boldest writers of her generation.
About the Author
---
Born in Hiroshima in 1983, Hiroko Oyamada won the Shincho Prize for New Writers for The Factory, which was drawn from her experiences working as a temp for an automaker's subsidiary. Her novel The Hole won Akutagawa Prize.

David Boyd is Assistant Professor of Japanese at the University of North Carolina at Charlotte. He has translated stories by Genichiro Takahashi, Masatsugu Ono and Toh EnJoe, among others. His translation of Hideo Furukawa's Slow Boat won the 2017/2018 Japan-U.S. Friendship Commission (JUSFC) Prize for the Translation of Japanese Literature. With Sam Bett, he is cotranslating the novels of Mieko Kawakami.
Praise For…
---
[D]ecidedly experimental and subliminally philosophical, it best fits someplace between anti-capitalist science fiction and magic realism.
— Andreea Scridon

In a wry, deadpan style, she distills the profound unease of a world where companies grow more and more imperceptibly controlling even as they promise workers less.
— Julian Lucas

Through these characters, Oyamada has crafted a titanic ecosystem of modern work life, complete with the obligatory never-ending office dinner with co-workers and the emergence of strange new species conjured up by the meaningless, enervating patterns of the 9-to-5 existence.

Oyamada deftly ties together the plights of human and nature, both becoming unrecognizable in an inflexible industrial economy. 

A noteworthy young female writer with a distinctive voice.

The Factory is a tale of inaction rather than revolt, a story about the warm, velvety embrace of production models, in which Oyamada's bunker-like Ur-factory comes on like a last bastion of security, a White Whale that nobody's chasing but ends up swallowing you regardless.
— Bailey Trela

Disquieting in its slow creep forward, the book presents copious mysteries: What is the purpose of these individuals' jobs? What does the factory even make? What is up with the human-sized nutria supposedly living and dying in great numbers on the factory grounds? Perhaps even more unexpected is the way writer Hiroko Oyamada refuses to answer the questions she presents, allowing those mysteries, and their unsettling effects, to linger.
— 5 Books to Read in October

The interplay, in The Factory, between what we believe and what we don't, what we see and what we can't, becomes the fabric of this strange world.
— Sophie Haigney

In quiet exasperation, the characters start to ask themselves not what they do for the factory but what the factory does to them.
— Briefly Noted

Hiroko Oyamada's "The Factory" descends from a different lineage of workplace fiction that includes Melville's "Bartleby, the Scrivener," Joseph Heller's "Something Happened" and Ricky Gervais's "The Office." 
— Sam Sacks

Oyamada paints a stirring portrait of modern work-life culture.
— Annabel Gutterman

A proletarian novella for today's world.
— Rieko Matsuura

Three employees at a monolithic factory in an unnamed Japanese city begin to see reality itself seem to mutate in Oyamada's stellar, mind-bending debut.