The City We Became (Compact Disc)
Thank you for thinking of us! As of March 31, 2020 our physical store and this online catalog will be closed to customers. You can order from us online here, and get your books shipped straight to your home! The direct-to-home site will require a new username and password, but will also provide a 10% discount on your purchases. Your support is incredibly important to us and we will be hard at work recommending great titles for you on our online store and social media. Please stay safe, and happy reading!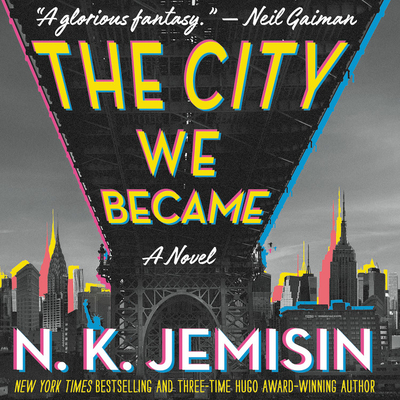 Description
---
Five New Yorkers must come together in order to defend their city from an ancient evil in the first book of a stunning new novel by Hugo Award-winning and NYT bestselling author N. K. Jemisin.
Every great city has a soul. Some are as ancient as myths, and others are as new and destructive as children. New York City? She's got six.
But every city also has a dark side. A roiling, ancient evil stirs in the halls of power, threatening to destroy the city and her six newborn avatars unless they can come together and stop it once and for all.