Resurrecting Rain (Paperback)
Thank you for thinking of us! As of March 31, 2020 our physical store and this online catalog will be closed to customers. You can order from us online here, and get your books shipped straight to your home! The direct-to-home site will require a new username and password, but will also provide a 10% discount on your purchases. Your support is incredibly important to us and we will be hard at work recommending great titles for you on our online store and social media. Please stay safe, and happy reading!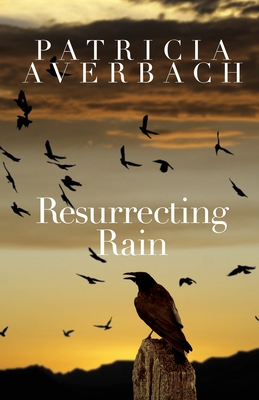 $21.95
On Our Shelves Now / En Nuestros Estantes Ahora
Staff Reviews
---
Resurrecting Rain is a moving novel about the power of finding strength through the enduring bonds of family.
— Georgia
Description
---
Deena's house is being auctioned off at sheriff's sale and her marriage is falling apart. As her carefully constructed life unravels, her thoughts return to the New Moon Commune outside Santa Fe where she was born, and to Rain, the lesbian mother she had abandoned at fourteen. No one, not even her husband and children, know about New Moon or that she sat Shiva for Rain in exchange for living in her Orthodox grandmother's house in an upscale suburb of Cleveland. Deena's story unfolds with empathy and wit as a cascade of disasters leaves this middle aged librarian unmoored from her home and family, penniless and alone on the streets of Sarasota, Florida. The novel is populated with deftly drawn characters full of their own secrets and surprises--from Deena's blue haired freegan daughter who refuses to tell her parents where she lives, to the octogenarian TV writer who believes that crows are the reincarnated souls of Jews lost in the Holocaust. Deena loses her house, but will she find a home? Maybe the crows know.
Resurrecting Rain explores the unanticipated consequences of the choices that we make, the bonds and boundaries of love and the cost of our infatuation with materialism. At its heart the novel is a tale of loss and redemption, a reevaluation of our material culture and an appreciation for the blessing of friends and family. It demonstrates that sometimes you have to lose everything before you find yourself.
Patricia Averbach, a Cleveland native, is former director of the Chautauqua Writers' Center in Chautauqua, New York. Her first novel, Painting Bridges (Bottom Dog Press, 2013) was described by Michelle Ross of the Cleveland Plain Dealer as intelligent, introspective and moving. Her poetry chapbook, Missing Persons (Ward Wood Publishing, 2013) received the Lumen/Camden prize in 2013 and was listed by Times of London Literary Supplement as one of the best short collections of the year. Previous work includes a memoir about her time as Anzia Yezierska's sixteen year old literary assistant, and an article about the Jewish community in a virtual world called Second Life.