Delirio = Delirium (Paperback)
Thank you for thinking of us! As of March 31, 2020 our physical store and this online catalog will be closed to customers. You can order from us online here, and get your books shipped straight to your home! The direct-to-home site will require a new username and password, but will also provide a 10% discount on your purchases. Your support is incredibly important to us and we will be hard at work recommending great titles for you on our online store and social media. Please stay safe, and happy reading!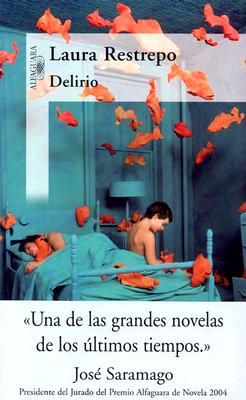 Description
---
Aguilar returns home after a short business trip only to find that his wife, Agustina, has gone crazy. Having no idea what could have happened during his absence, and hoping to help her overcome this crisis, he begins to investigate, what he discovers are deep and disturbing facts hidden in the past of the woman he loves. Delirio is a story of love and madness, mysteries and secrets in the midst of the breakdown of Colombian society. The author shows an uncommon narrative energy, in which the suspense is held until a hopeful end that closes a beautiful novel. Wonderfully constructed, magnificently narrated and brilliantly developed.